Professional Finishing
Sea-lion has a number of machines to best prepare clean linens for the customer. From spreader feeders, to ironers and folding machines, we have the equipment to improve business performance and deliver outstanding product.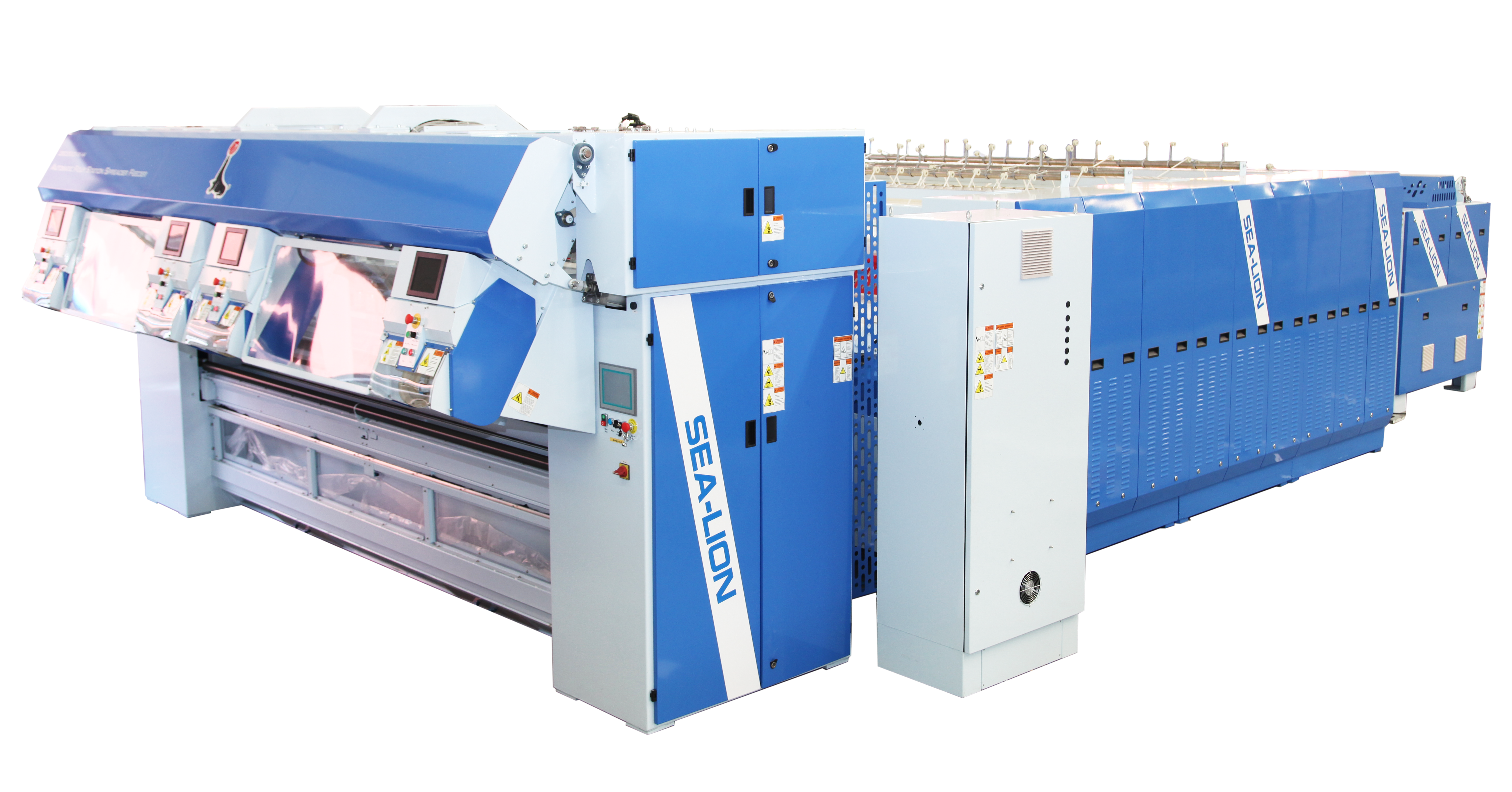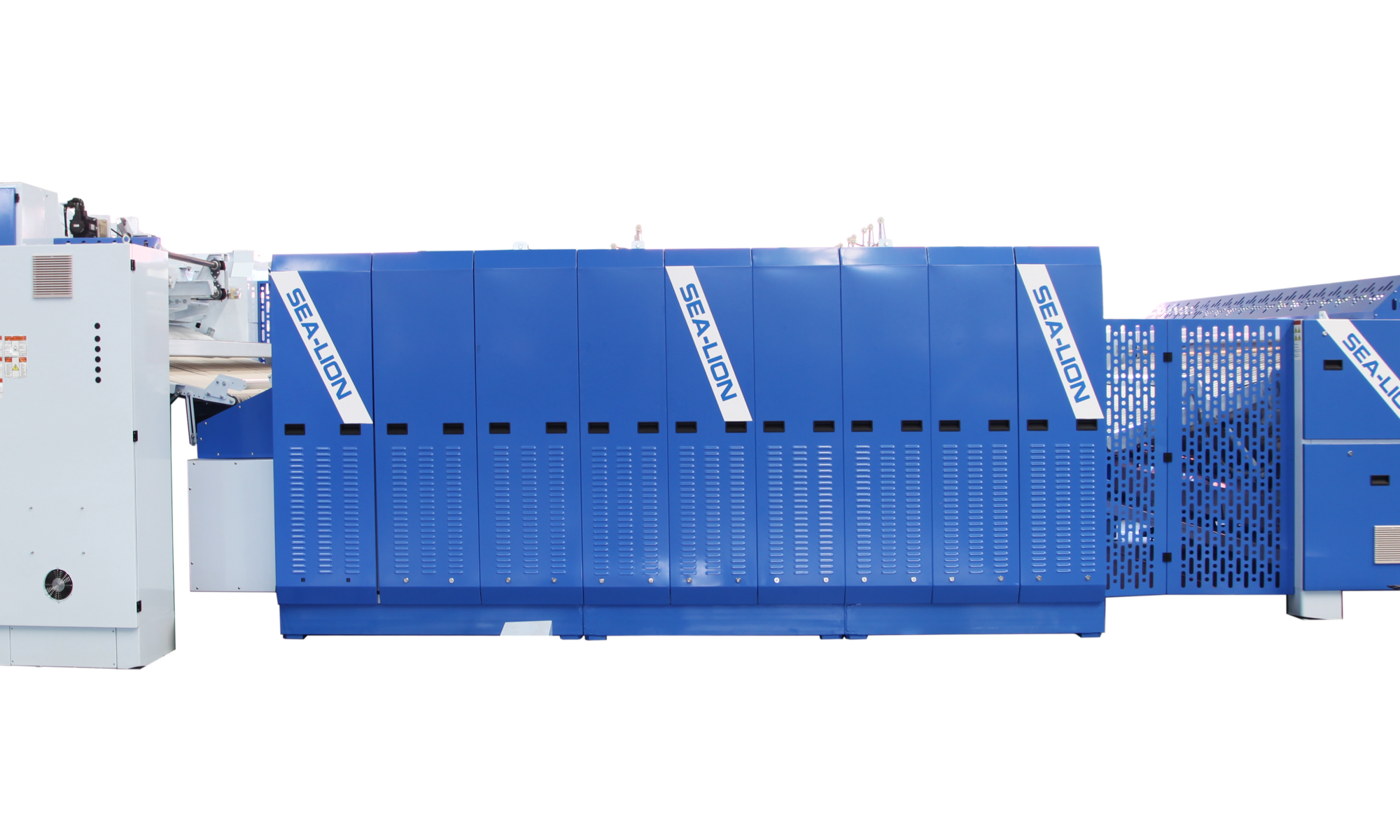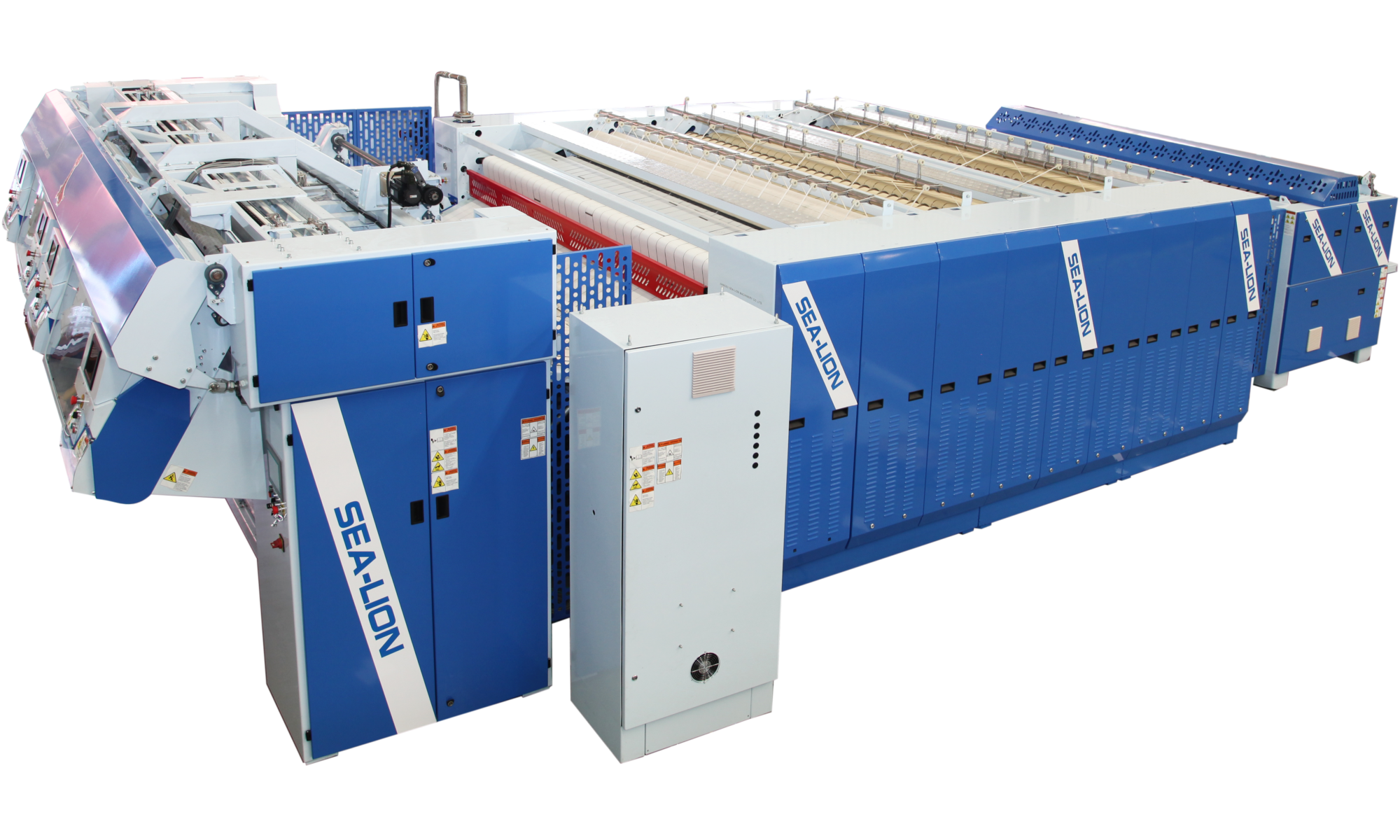 Spreader Feeders
Sea-lion ZBQ spreader feeders make quick work of preparing linens to be properly positioned for the ironer or folder.  Models are available in three and four stations with manual mode for small or bulky items. Strong vacuum airflow provide suction to hold the flatwork securely against the belts to provide a crisp leading edge for optimal finishing. An intelligent overhead rail system option is available to further speed the process.
Chest Ironers
Sea-lion YZC chest ironers feature high speed performance thanks to the precise structure of the double chest, springs and heat proof felt which ensures the rolls keep adequate elasticity and spring cushion for maximum surface contact with the chest.  Excellent for processing sheets, linens, quilt covers, duvets and other large items.
Serpentine Flatwork Ironers
Sea-lion YZS & YZC serpentine flatwork ironers save space in the ironing process. Available in roll and chest type models, the space saving design allows for more linen surface ironing contact in a smaller footprint as compared to similar sized machines. Driven by a combination of belts and chains, the drive system is robust and delivers accurate consistent speeds.  Spindle tape drive is used instead of canvas for smooth transfers.  A fully programmable control can be networked with a spreader feeder and folder for system integration.
Flatwork Roll Ironers
Sea-lion YZ flatwork type ironers provide a crisp, superior finish to flatwork linens.  Ironers are built to tight tolerances to assure for precision performance thanks to laser cut, precision machined and robotic welded parts and assemblies.  Throughput speeds are fully programmable for optimal processing of different linen types.
Flatwork Folders
Sea-lion ZD flatwork folders provide the final touch to the flatwork process.  Fully automatic and networked with the spreader feeder or ironer it delivers a fine end product.  An intelligent control system features multiple programs for different types of folding requirements.  Folds are made by both knife and air with a positive-reverse control.  V-DF models feature an integrated stacker for transfer of goods to the packaging station.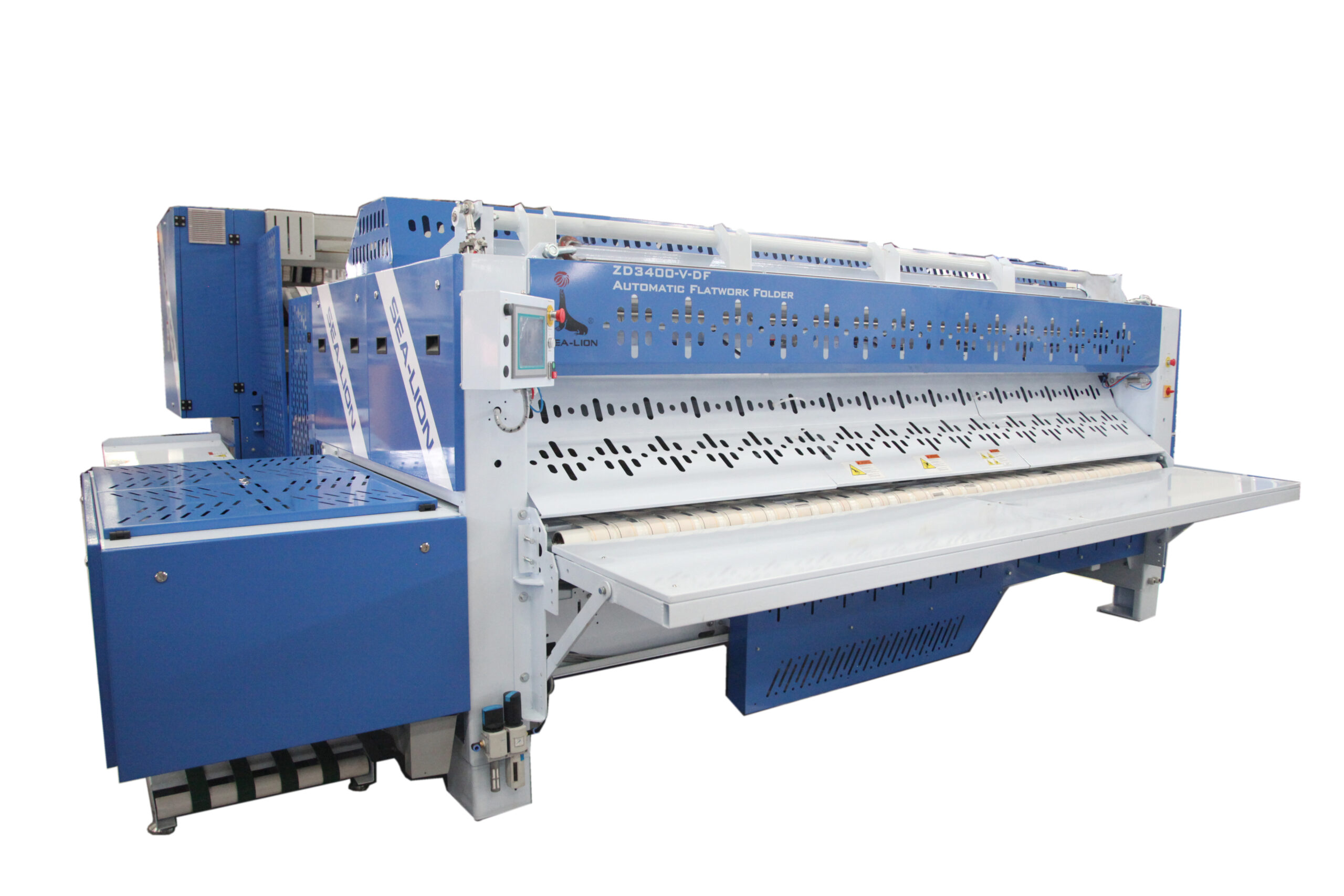 Intelligent Towel Folder
Sea-lion ZDMJ automatic towel folder features an intelligent control system to process a variety of goods.  Its sensors automatically detect the size of the towel and adjust the width accordingly.  The innovative machine design will adjust its template to suit the thickness and weight of the towel to ensure high quality initial folding and execution of the subsequent cross folds.
Blanket Folder
Sea-lion ZDHK automatic blanket folder is an entry level folding machine.  Fitted with wide belts and optical sensors, it automatically detects the size of the blanket and adjusts folding accordingly.  Simple and reliable, it makes quick work of blankets and similar garments to ensure high quality initial folding and execution of the subsequent cross folds.